ESUG 2011: Early-bird Registration Still Available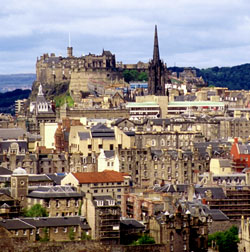 ESUG 2011 will be held in the heart of historic Edinburgh, Scotland on August 22-26, 2011. Always an exciting event, ESUG 2011 presents an abundance of Smalltalk-related activities including practical examples, experts with whom you can share problems and solutions, informative sessions and much, much more.
And don't forget Camp Smalltalk, which will be held the weekend before the conference on August 20-21.
And, there's more good news.  You can still register for the conference at the early-bird price!  But don't wait; this price won't be available much longer.
The deadline for submitting talk proposal abstracts is also getting close (July 1), but there's still time. Want to come to Edinburgh and tell us what you do with Smalltalk?  Submit your proposal by visiting http://www.esug.org/Conferences/2011/Submissions-for-2011.
Also, as a reminder, you have until July 30 to enter the Innovation Technology Award competition. Have you built something innovative you'd like to demo? If so, visit http://www.esug.org/Conferences/2011/InnovationTechnologyAwards.     
For more information about ESUG 2011, visit http://www.esug.org/Conferences/2011/. 
Come to Edinburgh and see practical cutting-edge work in Smalltalk―that most dynamic of languages!