Cincom Smalltalk™ Digest: October Edition

Welcome to the October 2021 edition of the Cincom Smalltalk Digest. In this month's newsletter, you will find the following:
CUSTOMERS and PARTNERS
BREAKING NEWS: Cincom® ObjectStudio®1.1 and Cincom® VisualWorks® 9.1.1 Are Here! See How to Get Them!

Looking to Be a Cincom Services Partner?

Listening and Learning from You
BEGINNERS, FREELANCERS and DEVELOPERS
A Shiny New Home for Cincom Smalltalk

An Opportunity to Present Cincom Smalltalk 9.1

A Cool Way to Visualize COVID-19 Data

Component of the Month: HotDraw
CUSTOMERS and PARTNERS
BREAKING NEWS: Cincom ObjectStudio 9.1.1 and Cincom VisualWorks 9.1.1 Are Here! See How to Get Them!
It is our pleasure to bring you the current version of Cincom Smalltalk. This version includes the releases of Cincom ObjectStudio 9.1.1 and Cincom VisualWorks 9.1.1. ObjectStudio and VisualWorks share the same core libraries and the Cincom Smalltalk Foundation. This means foundation improvements enhance both products. Note that starting with release 9.0, ObjectStudio and VisualWorks now share a release number. Since both products share a foundation of work, this makes it easier for customers, partners and Cincom to discuss, compare and track.
Where Can I Get This Release?
As one of our valued Cincom Smalltalk customers or partners, we're pleased to offer you this opportunity to request the latest release of Cincom Smalltalk through our Product Order Form.
What's in This Release?
The current releases of Cincom ObjectStudio 9.1.1 and Cincom VisualWorks 9.1.1 are maintenance releases and contain fixes and improvements to the last major releases.
Recent major releases include:
Cincom Smalltalk Foundation 9.1
Opentalk-STST remote communication upgrade
Tabbed Windows API
OAuth 2.0 support
TLS external encryption plugin enhancements
TLS encryption certificate API
MatriX multi-core framework now supported
MySQL API JSON support
SiouX web server secure connections with TLS
Timestamp enhancements
Time zone enhancements
Platform updates
Cincom ObjectStudio 9.1
COVID-19 Data Visualization demo using ObjectStudio NGUI
ObjectStudio TrendBarCharts
ObjectStudio floating data info display (such as tooltips)
GUI infrastructure work for VisualWorks and tools
Cincom VisualWorks 9.1
Glorp query enhancements
HTTP/2 support
AppeX ES6 JavaScript support
New DITA-based help system
GUI infrastructure work for VisualWorks and tools
To learn more about these new releases, please see the product release notes. The release notes contain new feature descriptions and descriptions of the ARs and support resolutions that were addressed. If we can assist you in any way, please contact the Cincom Smalltalk Product Team here.
Looking to Be a Cincom Services Partner?
Cincom Systems, Inc. is actively seeking Services Partners for the Cincom Smalltalk suite of products. Our customers and partners are growing, and we need your help with managing this growth!
With so many accounts upgrading to new versions of our product and developing new applications to integrate with other trusted Smalltalk solutions, we need help with managing these projects. As the end of the calendar year approaches, we also see customers and partners taking advantage of their "use it or lose it" budget to enhance their applications and grow their businesses.
To learn more details about this exciting opportunity, contact Suzanne Fortman, the Cincom Smalltalk Program Director and Engineering Manager.
Listening and Learning from You
Do you have any feedback for our team? What are we doing right? What are we doing wrong? What could we do better? Are there other ways we can share information with you? Where do you get your information from?
We value your input and want to make sure you know how to get in touch with us. Please send your comments or suggestions to the Cincom Smalltalk Product Team at CSSTARTeam@cincom.com, or:
Contact Suzanne Fortman for business or engineering questions about Cincom Smalltalk.
Contact Arden Thomas for questions about the Cincom Smalltalk Product Roadmap.
Contact Jeremy Jordan to share a story regarding how you use Cincom Smalltalk.
BEGINNERS, FREELANCERS and DEVELOPERS
This section is dedicated to Smalltalk beginners, freelancers and developers. Here you can find informative articles and see specific Smalltalk examples for learning new skills or enhancing existing skills using Cincom Smalltalk.
A Shiny New Home for Cincom Smalltalk
The newly renovated and secure landing site for all things Cincom Smalltalk is https://cincomsmalltalk.com. Our website continues to grow each month, and over the past few years, customers, partners and users have sent us many comments and suggestions about how we can better share information to those who need it. The majority of those comments centered on ease of use, improved navigation, simpler menus and larger reading areas. We took notes and addressed those things!
We have relaunched our website with the overall goal of making it simpler to use for everyone. Aesthetically, our shiny new home has a wider horizontal reading pane, which makes it easier to view the content you want. We've simplified the menu structure, putting the most requested information easily within reach and eliminating the guesswork of where things are. We've also improved the navigation by creating new landing pages and shortening the URLs of high-traffic areas.
To get a quick snapshot of those improvements, check out some of things customers and partners can find:
"Order Product" button – An easier way to find the Product Order Request Formso customers and partners can upgrade to the current release
Product information
Program information
Support information
Services information
Product management
mini-surveys
Frequently asked questions
Video archive
In addition to these things, prospects, developers and those in the academic community can find:
"Try CST PUL" button –This is an easy way for prospects to find and request the Cincom Smalltalk Personal Use License. The CST PUL Program allows the freedom for interested developers to evaluate our products before realizing that Cincom Smalltalk is the right fit for their businesses or project needs. As with the latest releases of Cincom Smalltalk 9.x that customers and partners receive, the CST PUL:

Gives developers both Cincom ObjectStudio and Cincom VisualWorks, simplifying the decision-making and making it easy for interested users to select the right Cincom Smalltalk product for their business needs.
Allows ObjectStudio users to experience the robust, cross-platform application development environment of VisualWorks.
Lets VisualWorks users have easy access to the Next Generation User Interface, Modeling and Mapping Tools and Round-trip Engineering capabilities that are exclusive to ObjectStudio.
"Buy REV 9.1" button – This is a quick way to find access to the REV 9.1 Program. The REV 9.1 Program is a bridge between the Personal Use License and full licensing. It allows for an affordable entry into your connection with the Cincom platform. The REV 9.1 Program is available for purchase on our website and gives developers the opportunity to invest in their futures with:

A preview of the customer experience with Cincom
A one-year, $1,000 non-renewable license
Full support for one year
Success stories
Academic Information
Video archives
… and much more!
An Opportunity to Present Cincom Smalltalk 9.1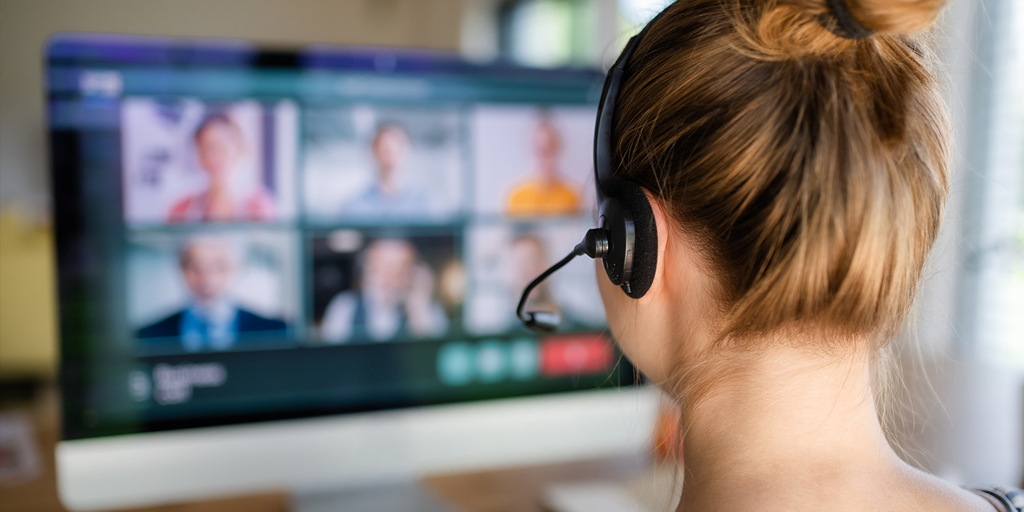 Caroline Forsey of HubSpot recently authored, "7 Companies Hosting Great Virtual Conferences." In that article, she said:
"In 2020, many companies needed to pivot to virtual conferences. … We'll continue to see a rise in virtual conferences over the coming years. It makes sense: Virtual conferences enable you to lower set-up costs as well as cost of admission, and increases the opportunity for people across the globe to attend."
How true these words continue to be.
As seen each month during the UKSTUG gathering, even a few hours of meeting like this benefits the Smalltalk community around the world. Not having the physical boundaries of travel constraints and cost increases the attendees for such an online meeting and allows people to experience a Smalltalk meetup, who would never otherwise be able to. Even though people can't gather around a physical computer at an actual venue, they can gather on Zoom and watch someone share a really cool Smalltalk application on a screen share from the comfort and protection of their own homes.
Why Does This Matter?
Having continuity with these types of meetings for any group is important. First, you need to be able to communicate and engage with people, even when in-person meetings are not permitted. Many people in these communities are hungry for any sort of communication and connection to the others in their interest group. Virtual meetings:
Keep your community (in this case, Smalltalk), its developers and the product creators (like Cincom with Cincom Smalltalk) connected
Offer a medium for discussions, sharing and Q&A
Give eager developers from the community who are excited about their ideas and software creations a platform for demonstrating their projects with others. This can lead to engagement, feedback and improvement for those developers and their applications.
For our team, these types of virtual meetings give us another avenue in which to distribute the Cincom Smalltalk message, as members from our product group are able to present in this type of forum as well. With that in mind, we are excited about the opportunity Arden Thomas, the Cincom Smalltalk Product Manager, had to present Cincom Smalltalk 9.1 at the October UK Smalltalk User Group Meetup. Arden gave more details about the new releases and what value they offer to customers and partners. This online meetup took place on October 27. Once the UK Smalltalk User Group posts the recording of the presentation, we will be sure to update this article, as well as repost it on social media.
You can monitor other future meetups and conferences as well as any changes to their scheduling on our Events page.
A Cool Way to Visualize COVID-19 Data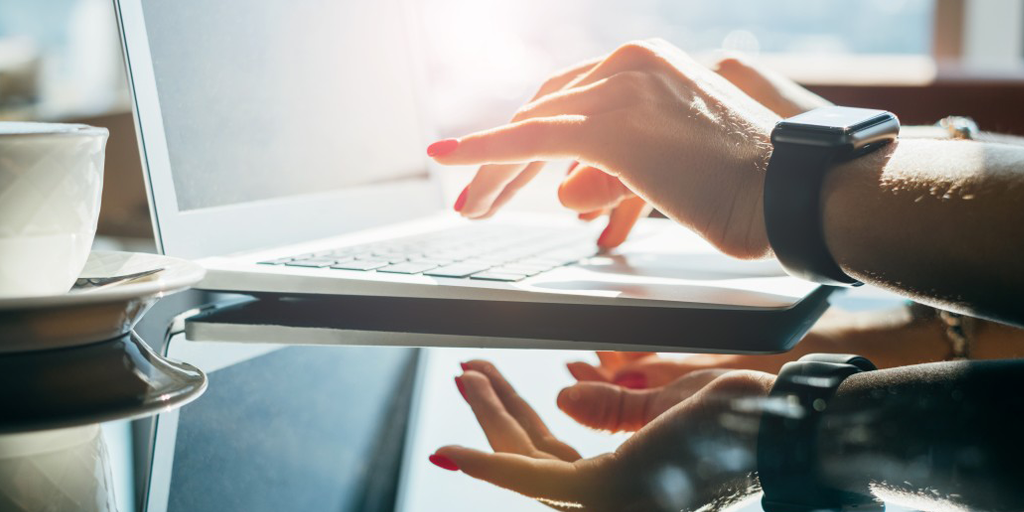 The Hidden Gems screencast series was created for passionate Cincom Smalltalk developers like you. These screencasts give you live coding examples while sharing valuable insight into the product and informing you about things you may not know.
In last month's Hidden Gems screencast, we showed you tools that are relevant to RPA (Robotic Process Automation), FRED (Federal Reserve Economic Data) and CSV (Comma Separated Values). We showed you how to automate the download of FRED data (CSV format) from a website using the Power Automate Desktop tool (RPA) and demonstrated a tool to give you "No-Code" access to that data with the Smalltalk CSVDataExplorer.
This month's Hidden Gems screencast shows COVID-19 data visualization demo apps using the Next Generation User Interface (NGUI) in Cincom ObjectStudio. This screencast shows how to load and run the new COVID-19 data demo apps that demonstrate how to present data and use graphics in Cincom ObjectStudio NGUI.
This screencast is part of the Techniques Series that shows various techniques for accomplishing or solving different tasks using Cincom Smalltalk.
If you have questions, comments or ideas for other Smalltalk examples or suggestions for future Hidden Gems, please email the Cincom Smalltalk Product Team at CSSTARTeam@cincom.com.
Component of the Month: HotDraw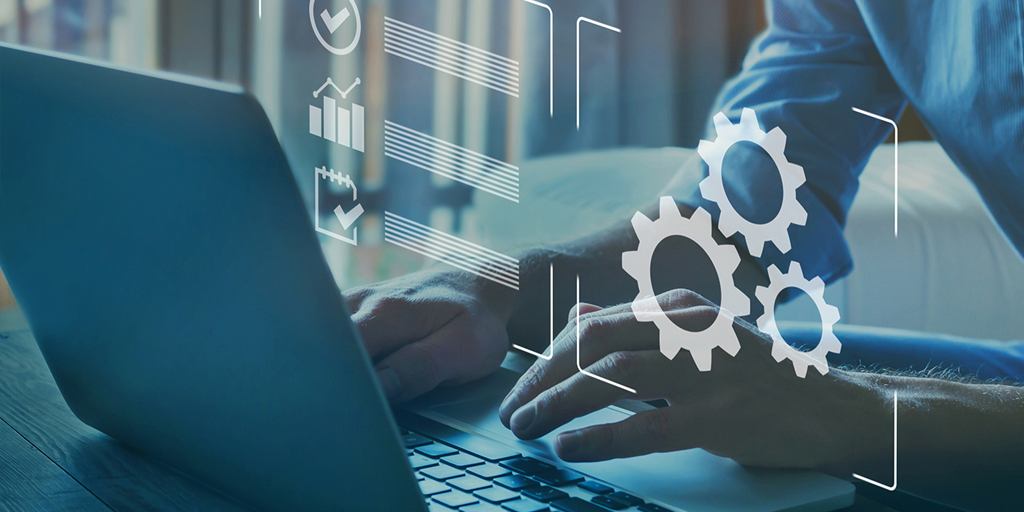 Last month we highlighted ClassCloning, which is a utility to clone a class with a new name. For times when you want a similar class as a base for modifications, and it doesn't make sense to subclass, ClassCloning is a quick and easy tool to use. Watch this Hidden Gems screencast for a demonstration.
This month, we are highlighting HotDraw. HotDraw is a classic Smalltalk drawing utility and a 2D drawing editor.
To learn more about other Contributed Components, click here.
If you have created something you think would be of value and interest to other Smalltalk developers or could help attract new users to Smalltalk, please apply through the Contributed Application Form here.
To help developers find, understand, appreciate and utilize your contributed work, please use the guidelines for the final documentation of your contributed work here.