Internationalization Project Manager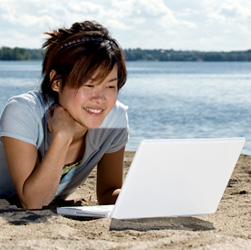 Welcome to the third update in our series of four detailing the new summer releases of Cincom Smalltalk. We hope you found value in our last update announcing ObjectStudio® 8.2.1.
This week, we're previewing the latest release of VisualWorks® 7.7.1.
What's New?
Internationalization – Now Unicode standard, Common Locale Data Repository (CLDR) based, going from 14 locales to hundreds ("around the world!").
WSDL 2.0/SOAP 1.2 – Revamped to handle the updated protocols many of you requested.
64-bit platforms major revamp for Solaris and Linux.
COM revamp.
COM ActiveX.
Grid.
Store II improvements from foundation.
The latest foundation tools (7.7.1) and improvements.
Project Manager.
Comparison tool.
Merge tool and engine.

…and much more.
Next Up: WebVelocity™ 1.1—Get Your Head in the Cloud!
Click here to learn more about VisualWorks 7.7.1
Click here for a trip "Around the World!" with VisualWorks