Get in the Cloud!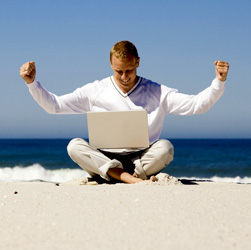 Welcome to the final update in our series of four previewing the new summer releases of Cincom Smalltalk. We hope you found value in our last two updates announcing the new features in Cincom ObjectStudio® 8.2.1 and Cincom VisualWorks® 7.7.1. This week, we're previewing Cincom WebVelocity™ 1.1.
Here's What's New in WebVelocity 1.1
Headless server for easier deployment on more platforms.
Web-Based IDE – Build attractive rich internet and intranet "Web 2.0" browser applications quickly and easily with real-time and shared collaboration ability.
Self-hosted – WebVelocity tools are built in WebVelocity. Edit and continue debugging right from the browser.
Foundation upgrade to 7.7.
Framework upgrade to Seaside 3.0.
Easy Cloud deployment with EC2 and RDS.
Better editing tools.
More supported browsers for Development (Firefox, Chrome, Safari).
CSS Support.
New This Summer … New This Summer … New This Summer … New This Summer
Click here to learn more about WebVelocity.
Click here for a true glimpse of what the future of cloud computing will be like for everyone!