Moving to the Cloud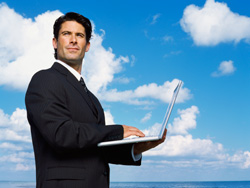 There's a smarter, secure, collaborative way to work. Cloud-based messaging and collaboration apps help businesses increase productivity while simplifying IT and reducing costs. In an eBook titled, Moving to the Cloud, the writers take a look at several companies that have migrated to Google Apps, what results they have received so far, and lessons they have learned. 
The intro to the eBook states:
CIOs are making the move to cloud computing to reduce costs, increase productivity and simplify IT. And many of them consider e-mail platforms the place to start. In a recent IDG Research Services poll, IT leaders cited painful limitations to their current messaging platforms, including increasing costs, poor user experiences, and limited scalability and flexibility. They're also limited when it comes to balancing end-user inbox storage needs, sharing calendars outside the firewall, and collaborating with colleagues, suppliers and customers. 

When it comes to cloud computing, some companies have concerns around security and a perceived loss of control. But others are grabbing the opportunity to move to a more collaborative, Web-based platform. In this eBook, we take a look at several companies—Diversey, Hamilton Beach, Fairchild Semiconductor and MWV—that have migrated from IBM Lotus Notes and IBM Lotus Domino to Google Apps.  Their IT leaders present the results they have achieved so far, as well as the lessons they have learned.

 
To download and read this eBook for yourself, click here.