Cincom Smalltalk Digest: January Edition

Welcome to the January 2023 edition of the Cincom Smalltalk™ Digest. In this first edition of the year, we will discuss:
CUSTOMERS and PARTNERS
Millions Saved with a Cincom Smalltalk Upgrade
Why You Should Check Out the Cincom Discovery Zone
BEGINNERS, FREELANCERS and DEVELOPERS
What Is the Advantage of Using Cincom Smalltalk?
Looking for More Quick Tips for Using Cincom Smalltalk?
Have You Created a Cincom Smalltalk Add-on or Application that May Be Useful to Others?
Ready for a New Challenge in Your Career?
CUSTOMERS and PARTNERS
Millions Saved with a Cincom Smalltalk Upgrade
"By allowing us to keep our current claims application as opposed to purchasing or building a new one ourselves, Cincom saved us at least $10 million." – Jacques Maltais, Desjardins Director of Development and Implementation for Claims and Enterprises
Desjardins General Insurance Group (DGIG), a Smalltalk user since 1998, has been serving millions of customers across Canada for over 60 years. When their claims application needed an upgrade, they turned to Cincom for assistance. The upgrade team was able to quickly and efficiently get the application running correctly on the new version of Cincom Smalltalk by combining Desjardins' knowledge of the claims application with Cincom's knowledge and expertise.
With this upgrade, Desjardins:
Amplified its ROI from the investment in its application suite
Gained new functionality
Made the change invisibly to its users
If this story resonates and you are interested in discussing your own upgrades, please contact the Cincom Smalltalk STAR Team at CSSTARTeam@cincom.com.
Why You Should Check Out the Cincom Discovery Zone
We met with a happy consulting services customer who had just finished an upgrade project. Their application was written nearly three decades ago, and they were having problems with hardware and operating system updates. They knew they needed to upgrade and modernize their solution because the application was critical to their business. The upgrade immediately improved usability for both the engineering team and the end-user, and the additional recommendations made by the consulting team enabled unexpected business and revenue growth.
This story (and the Desjardins story here in the Cincom Smalltalk Digest) exemplifies why we highlight the various services offered to customers and partners. Our talented consulting services colleagues have decades of experience in uncovering hidden opportunities that bring our customers and partners ease of use, joy, growth, profit, value and success. We created a section on our website to better communicate those opportunities to you.
Here are some reasons you should check the Discovery Zone out for yourself:
Are you ready to upgrade to Cincom Smalltalk 9.2.1? – Cincom Smalltalk 9.2.1 is now available to customers and partners. If you are excited about the new features and want to upgrade, but you don't have time in your busy schedule to do this for yourself, this upgrade service is just for you. This service provides an estimate of the cost, effort and steps needed to upgrade.
Would you like your application to get a performance enhancement? – Cincom Smalltalk development environments provide a wide range of functionality. But we human beings tend to lock in the capabilities we know and miss out on the performance ability of those dimensions of the tool we don't know. A performance-enhancement service looks at what you are currently doing with your application and shows you potential ways to energize it. This service is shaped to meet specific customer and partner needs with defined objectives, areas to review, documented results and recommendations.
Are you looking for confirmation that your idea is doable? – Do you have an idea for an application but are unsure of its feasibility? A proof of concept created by our services team can take your idea and show you what's possible using Cincom Smalltalk. This service provides a defined limited scope of effort, a project plan with established criteria and what resources, time and cost it will take to achieve potential business success.
Interested in seeing how these services could work for you? Learn more at the Cincom Discovery Zone for Customer and Partner Services here.
BEGINNERS, FREELANCERS and DEVELOPERS
This section is dedicated to new Smalltalkers, freelancers and seasoned developers, and it contains informative articles and specific Smalltalk examples for learning new skills or enhancing existing ones using Cincom Smalltalk.
What Is the Advantage of Using Cincom Smalltalk?
Smalltalk reduces the complexity that complicates software development while accelerating your potential for profitable growth in each type of software development. This simple development tool assists you in creating value with the least amount of risk and the quickest return on investment.
"Simply possible. Cincom Smalltalk makes the hard things easy and the impossible, possible." – Arden Thomas, Cincom Smalltalk Product Manager
Creating systems for internal clients can be a difficult task. New systems must bridge practices and data structures from previous eras as they are built on decades of applications and a variety of technologies. Furthermore, they must be web-accessible.
Cincom Smalltalk streamlines development, ensuring that new or integrated applications for internal clients provide value and a return on investment at a low cost and risk to you. Cincom's Smalltalk implementation makes no concessions. You concentrate on the business processes you want to automate rather than the code you're writing. Your application reflects your professional expertise rather than just your coding and debugging abilities, and you create a higher quality, higher value application.
The total cost of ownership exceeds the license fees. You save money when you can create applications with little or no support, when they can be easily applied across multiple platforms, and when you can write them quickly. Your expenses are lower than those of other application tools. If you can save time and money developing applications because the tool is easier to use, your ROI will rise. How much more will your ROI improve if you can integrate systems and data more quickly?
Writing in Smalltalk means collaborating with a company that provides global customers and partners with simplification through innovation. They recognize and value low risk, which is why many of them have been with us for 20, 25, even 30 or more years. Cincom Smalltalk has solutions for every type of software development and integration activity, including:
In-house applications serving internal clients
New technologies for your markets
Partnerships with other companies
Contracting with external clients
The "Pearls of Smalltalk" show various ways Cincom Smalltalk can help you develop software better:
Productivity – In studies and comparisons, Cincom Smalltalk is consistently more productive than any other mainstream language.
Simplicity – The language design is simple, consistent and efficient, allowing users to get more done with less. This means fewer problems and less maintenance for our users. It also means that users can get their arms around more complex problems.
Pioneering – From Smalltalk's heritage at the legendary PARC labs to modern development techniques, Cincom Smalltalk's technology has and is setting standards. From the graphical user interface to XP/Agile development, people who use our technology are continually making or influencing software development.
Portability – Cincom Smalltalk is a leader in platform portability, which minimizes risk and protects the user's development investment while getting the platform flexibility they need for their applications.
Broad Application Flexibility – Cincom Smalltalk has proven successes with Client, Client/Server, Web Browser, Web Server and Distributed applications.
Enjoyment – Developers who use our technology get more done and enjoy doing it. Better morale leads to better employee retention.
Looking for More Quick Tips for Using Cincom Smalltalk?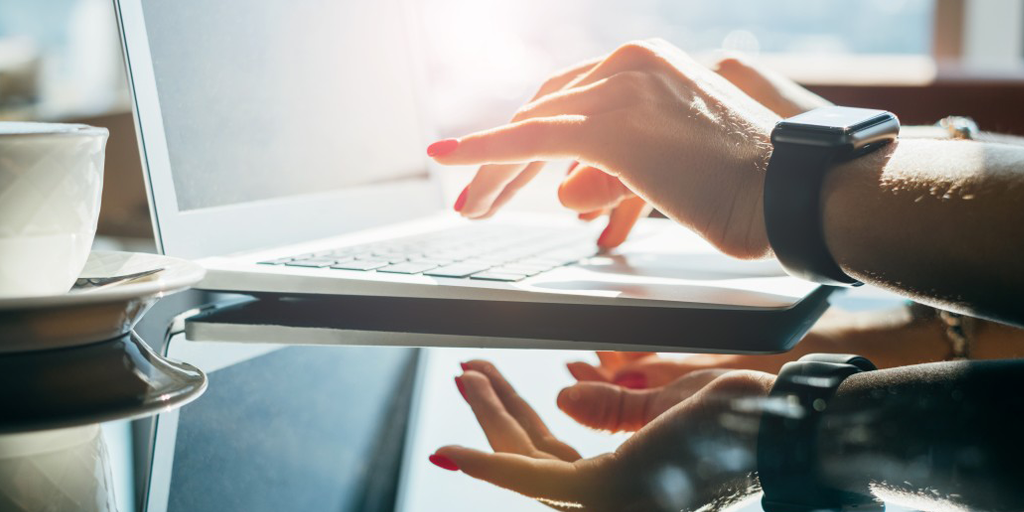 The Hidden Gems screencast series was created to share shortcuts, tips and techniques that may assist others in learning or getting started with Cincom Smalltalk. In these screencasts, viewers can learn how to use various Cincom Smalltalk components as well as features that can be used for their own productivity. These "features" are the "hidden gems."
You are likely to know some of these quick tips, and we think you should. But we don't want to assume that everyone who uses Cincom Smalltalk knows them. In fact, those who are newer to the products may not.
In this new Hidden Gems screencast simply titled, "More Quick Tips," viewers will find:
Code editor tips
Where to find expressions for effective use of Store.
Watch this Hidden Gem here:
This screencast is part of the Hidden Gems Tools Series, which explores some tools and product features that developers should find useful. In addition, this screencast is also part of the Techniques Series, which shows various techniques from how to accomplish or solve different tasks such as automating image build to creating a custom parser.
Please send comments, questions and suggestions to the Cincom Smalltalk Product Team at CSSTARTeam@cincom.com.
Have You Created a Cincom Smalltalk Add-on or Application that May Be Useful to Others?
Cincom Smalltalk developers frequently create excellent tools, enhancements, frameworks, examples and applications and enjoy sharing them, receiving recognition for them and receiving feedback on how to improve them. In the Contributed Components section of our website, you can find:
Highlights to these contributed items from customers, partners and users
More detail for each item
An organized and comprehensive home for the list of available contributed items
You can find these items on the Cincom Smalltalk Store Repository and the Contributed Components list on our website, which:
Provides more visibility and usage of Contributed Items
Allows these items to be more searchable and easier to find so that other developers can use them
Provides potential for success stories, articles or Hidden Gems screencastsbeing developed for them
Helps to give valuable exposure and further promote our users, their work and their applications to a much wider audience
To help developers find, understand, appreciate and utilize your contributed work, please use the guidelines for the final documentation of your contributed work here.
If you have created something you think would be of value and interest to other Smalltalk developers or could help attract new users to Smalltalk, please apply through the Contributed Application Form here.
Ready for a New Challenge in Your Career?
Cincom may be the place for you if you are a software engineer who wants to live wherever you want and take your rewarding career with you! Cincom Smalltalk is looking for several developers to join its global development team in order to further the development of Cincom Smalltalk.
We have outdoor cyclists, photographers, coffee lovers, tea aficionados, whisky connoisseurs, volunteers, yogis, Peloton members, chanters, people who sail the seven seas and those who climb the tallest mountains. We have friendly employees, individuals who have young children, individuals who whisk their children off to the next room to virtually attend academic programs and folks who are ready to travel the world for vacation and, in certain cases, code software using their favorite language, Smalltalk, while at home or traveling the world. You might find a friend or the other member of your adventure race crew on our team!
We have several new job openings, and some of the required skills are as follows:
A passion for and experience with Smalltalk (Cincom Smalltalk experience a plus)
Background in developing quality Smalltalk code and delivering product feature documentation
Language design that involves Smalltalk
Experience with assembly language, possibly JIT, is a plus.
Significant C experience
Graphical User Interface (GUI) experience
Experience with API calls and platform libraries on various operating systems (Windows, Mac, Linux, Unix)
Problem-solving skills and a can-do attitude are essential.
Must be able to work individually and in a distributed team environment.
Note: The Cincom Smalltalk Software Development Team is a FULLY REMOTE TEAM and an equal opportunity employer. We offer a competitive base salary plus benefits.
If you are a software engineer who might be interested in joining a product group that is ready to share Smalltalk with the world via clean code, cool campaigns and much more, please submit your resume/CV and cover letter letting us know why you want to join our team, as well as salary requirements, to Suzanne Fortman.