Cincom Smalltalk Partner Creates Interactive Museum Exhibit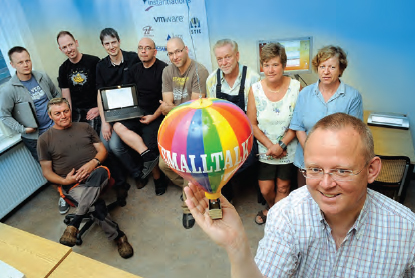 When the opportunity arose to create an interactive, museum-quality exhibit at the iconic Köthen Castle showcasing the extensive history of the German language, Georg Heeg and his team jumped at the chance. The only catch? It had to open in 3 1/2 weeks.
People said that it couldn't be done in such a short time frame. Local news reports and others called it "crazy" to even try. However, thanks to the dedicated staff of Georg Heeg eK and the capabilities of Cincom® VisualWorks® (part of the Cincom Smalltalk product suite), the exhibition was ready on time and opened to rave reviews!