Achieving One of the Highest Customer-Service Ratings in Insurance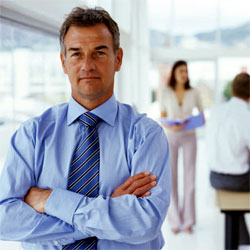 Desjardins General Insurance Group (DGIG) is one of the largest and most successful insurance companies in Canada. Through its subsidiaries, DGIG delivers car and home insurance products directly to consumers, small businesses and partner groups. As part of a $1.4 billion organization, DGIG has been in business for over sixty years and has over four thousand employees serving 1.6 million customers in Quebec, Ontario and Alberta. They have one of the highest customer-service ratings in the industry, so naturally they wanted to ensure their competitive edge. Desjardins has been using
Smalltalk
since 1998. When their Claims Application needed an upgrade, they called
Cincom Professional Services
.
Combining Desjardins' knowledge of the claims application with Cincom's knowledge of
Cincom® VisualWorks®
, the upgrade team was able to quickly and efficiently analyze the upgrade, move the code to the version control system and get the application running correctly on the new version of VisualWorks. Team communication was accomplished by telephone, e-mail and regularly scheduled meetings. According to Charles Brochu, Desjardins Technical Project Leader,
"Telephone calls were efficient and pleasant, and any variances were quickly corrected by the Cincom consultant." 
To read more about how Cincom Professional Services achieved this, click here.